Adding device in another subnet
If your controller is not in the same subnet as the device you want to add, you must use a computer in this subnet as a 3rd party.
Install Ubiquiti Device Discovery Tool in Chrome
Press the UNIFI FAMILY button in the right top corner to se UniFi devices in the network.
Press ACTION on the device you want to add
Change the Inform URL to match your controller url is http://yourcontroller:8080/inform. Username and password is for the device, default is ubnt/ubnt
Go to you Unifi Controller, Access the first/top site, list devices and ADOPT your device.
Return to Ubiquiti Device Discovery Tool press action and send another Set Inform while the controller is adopting. Your device should be provisioned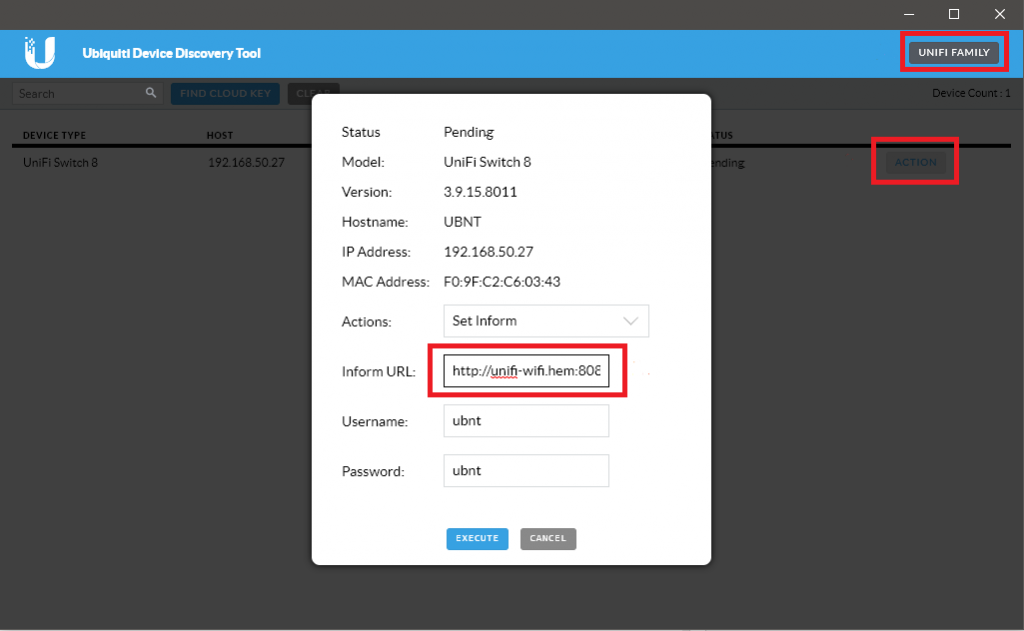 Your Device should now be provisioned
Factory Reset
Before reseting device, make sure you forget the device in the UniFi controller first.
To restore an UniFi product press and hold the reset button for five seconds. just pressing the reset button will restart the unit.